Aluminum Track Lighting Fixture focus adjustable MHT8837
Body Material: Aluminium
Trim Finish: Grey / White / Black
Lamp Head: Gimbal
Installation:  Adapter
IP: 20
LED Chip: CREE
Total Power: 15W
Luminous Flux: 360-530 LM
CCT: 3000K
CRI: >80
Beam Angle: 5°-60°
Certificates: CE ROHS
Factory Warranty: 5 Years
Lamp Dimension: φ60X  261MM
Qty Per Carton: 6 PCS
MOQ: 60 PCS
The Aluminum track lighting fixture focus adjustable MHT 8837 belongs to our ZOOMER family, which can adjust focus to change the lighting beam angle from 5 degree to 60 degree. Sometimes it is hard to find the right lighting beam angel for our space when the space are limited somehow. The focus adjustable track lighting fixture,  its beam angle can be easily adjustable by hand, which will be perfect solution in such case and almost any case.
The 15W focus adjustable track Lighting fixture MHT8837 is very low energy and have long lasting bulbs and as a result are very economical to run.
How to install the Recessed downlights?
Refer to the KETAI's instruction manual for step-by-step instructions, safety, and warning. If in doubt, consult a qualified electrician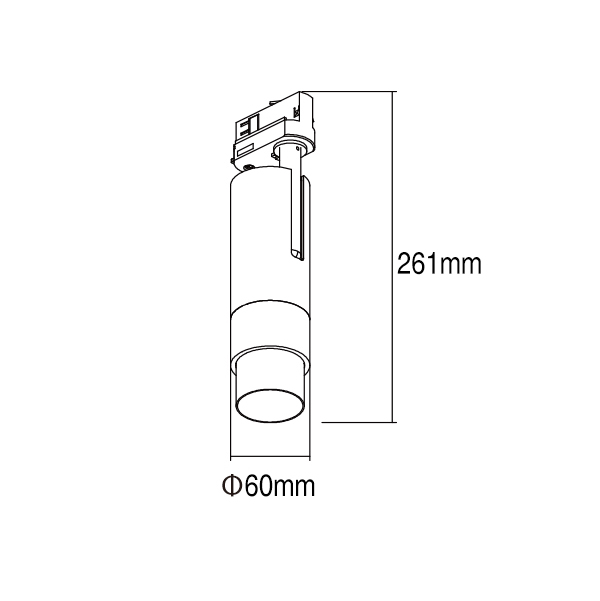 Download Now
LED Track Lights Catalog
Just need one click, you can get the whole line of our track lights catalog
Download Now
HTML Forms powered by Wufoo.